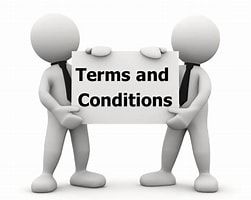 Kanga Products is the trading name of a private sole-trader based in Penn, Wolverhampton. We are not VAT registered, we don't have to be, but we pay taxes. All our prices include tax as required in the UK but not in the EU of DX. Postage may or may not be in addition...see the item you are thinking of buying. The company is owned by Paul Webb, M0BMN. All E &OE. No liability accepted for incidental damage. We keep no records in breach of GDPR. We will not contact you unless it is to do with your order. We try our best...if we let you down tell us, please.
In keeping with EU regulations you have the right to cancel your order within seven days of placing it , or within seven days of receipt of the goods (whichever is the longer). If the order has already been dispatched then follow the procedure below for refunds. if the order has not been dispatched at the time of the cancellation then the refund will be made with 24 hours of our confirmation of your request.
** Customers outside of the UK Please Note **
If you order from outside of the UK you may be charged import duty or Tax, this charge is not made by us. We do not charge VAT on our sales as I am not VAT registered. Any such charges are the responsibility of the customer and any such charges can not be controlled by us.
Refunds
We want you to be happy with your purchase, sometimes kits can be more complicated that you expected. So if you order a kit and feel its not for you we will refund the full price of the kit (less the postage charge as we cant get that back can we) as long as you have NOT started building the kit. Please let us know you are returning a kit so we can give you a Returns Number. Returns will be accepted if returned within 14 days of the customer receiving the kit. Return postage cost are the responablity of the customer returning the kit. Refunds will be made within 48hrs of the goods being received by Kanga Products.
Thanks Paul M0BMN
Contact Details for Kanga Products : Email [email protected]
Paul Webb M0BMN
Kanga Products
41 Lancaster Gardens, Penn, Wolverhampton, WV4 4DN Tel 07960866969