Winkeyer3 - Third Generation CW Processor 3.1
The K1El Winkeyer3 is the latest version of the Powerful host controlled CW Processor. This sets the standard for such devices. It has been imitated but still none better than this orginial. Many Hams have found this out the hard way.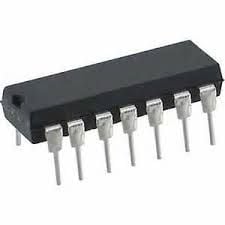 1200/9600 baud Serial I/F
5-99 WPM
Adjustable sidetone frequency
Iambic A/B or Ultimatic keyer
Autospace
Farnsworth spacing
Adjustabel weighting
Keying compensation
Dual Tune Mode
Two output ports
RTTY H/W UART Mode
PTT out w/adjustable delay
Standalone keyer mode
Four message pushbuttons
Low power standby
In-field firmware update
USB support
HSCW & QRSS support
Serial number generator
Keyboard key paddle
Custom prosigns
Paddle only sidetone
Potentiometer speed control
12 messages plus callsign
Dual user support
Supply voltage readout
Dont Forget... We are the only distributor of the K1EL Winkeyer chips for the UK and Europe.